Realise the potential of your assets with market-leading valuation advice and insights
Explore how we help our clients achieve their investment goals. We look beyond the numbers and really understand market trends, asset analysis and data-driven insights to deliver accurate, reliable valuations, enabling you to make the fastest decisions related to your real estate and business interests.
Calculate the real value of your asset or portfolio in any sector, anywhere in the world. Get a fast, reliable and accurate assessment from licensed professionals for even the most complex projects.
Feasibility & Market Studies
Undertake feasibility and market studies to determine the best solutions for scale, design, and expected financial returns
Assess property values and financial implications to facilitate your investment decisions.
Make fully-informed decisions to achieve specific goals that maximise the potential of your property. We deliver custom solutions based on our local knowledge, including sound market and financial analysis.
Verbal value indication and reporting to assist in your mortgage lending and financing decisions.
Get help from our CFA and CPA professionals in valuing all financial statement items on your balance sheet to support periodic fair value requirements and major business decisions such as mergers and acquisitions.
A Valuation Advisory leader
US$647.1Bn
valued assets in Greater China in 2019
10,108
valuations in Greater China in 2019
$2.7Tn
valued assets globally in 2019
1,700+
Valuation Advisory professionals worldwide
Industries and sectors of interest
Understand the value of your office property for ease of sale or lease, be it strata-titled or en-bloc.
Invest in, develop, lease and manage industrial properties – count on us for unparalleled perspectives in the logistics space led by proprietary data and market intelligence.
Determine the value and unlock greater potential for your assets – from high streets, lifestyle stores, shopping malls to outlets.

From toll road, ports, energy, to plant and equipment, assess the value of related project company and determine pricing over the concession period.
Get more from your hotel, leisure or hospitality property at every stage throughout its lifecycle – from investment to disposition, we understand where the value lies.
Discover the value of farmland, forestry, vineyards and other agricultural or biological assets, including living plants or animals owned by your business.
Advice on town planning, lease modifications, resumptions and acquisitions of any property that is owned by public authorities.
From developments, community housing, long-term rental apartments to luxury homes – we value all sub-assets in the residential sector.
We cover more than just traditional assets - talk to us about data centres, convention centres, cemeteries, mining assets and other special cases.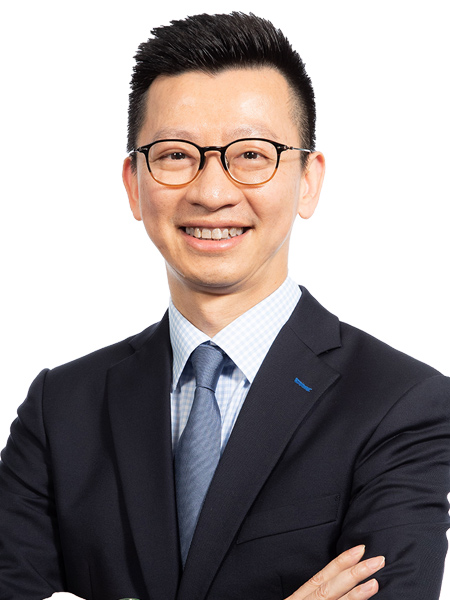 Alkan Au
Senior Director, Valuation Advisory Services