Retail
Deliver great experiences for shoppers – from high streets to shopping malls.
Restructure lease and debt
Find smart cost reductions, and learn how you can increase your liquidity, reduce costs, and minimize lease and debt liabilities. Manage your retail liabilities aggressively and creatively.
Transform with technology
Take advantage of technology and evolving customer needs to bring your retail environment and experiences to your customers – online and in real life.
Invest in retail property
Access capital and retail assets all over the world. Get advice on financing and other creative ways to ensure a successful investment strategy.
Evolve your retail space to keep pace with the ever-changing experiential and consumer-driven retail world. Get upsides in rent through F&B upgrades, alternative use, or complete overhaul of retail space.
Evolve your retail space to keep pace with the ever-changing experiential and consumer-driven retail world.
Let's SEE
A BRIGHTER WAYSM 
together
Increase the value of your owned and leased retail assets with innovative investment, location, and redevelopment advice.
Emperor Nam Van Centre
Avenide Da Praia Grande, 514-540
Nam Van is the most prosperous and most popular business and shopping district in Macau with Grade A commercial buildings, luxury hotels, and famous casinos and shopping malls in plentiful supply. The premises is located at the intersection of Avenida do Infante D. Henrique and Avenida da Praia Grande. It has a superior location and bilateral frontage. The mega LED display screen has also become a landmark in the area.
Size:
Approx. 30,000 sq.ft
Studio City
Estr. do Istmo
Studio City is positioned as the ultimate entertainment casino resort, offering diverse options that range from the world's first golden wheel and first ever indoor VR theme park to a Warner Bros Fun Zone and international shows such as Elekron. It has a chic New York street vibe and is an ideal destination for both family-oriented tourists and locals to enjoy a full day of activities.
Size:
Approx. 370,000 sq.ft
One Central
Avenida de Sagres, Nape Macau
One Central Macau is a waterfront flagship shopping mall in Nape Area, Macau. With a gross floor area of 200,000 square feet, it has attracted international brands, including Louis Vuitton, Hermès, Gucci, Dior and Cartier to open their first, largest or flagship stores. The stylish mixed-use development also includes seven opulent residential towers.
Size:
Approx. 150,000 sq.ft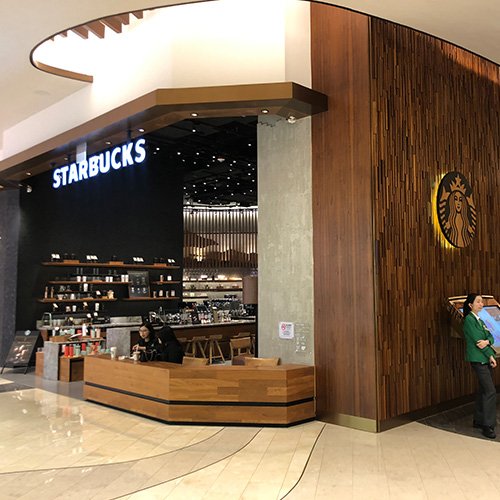 Starbucks Reserved
Size:
Approx. 3,500 sq.ft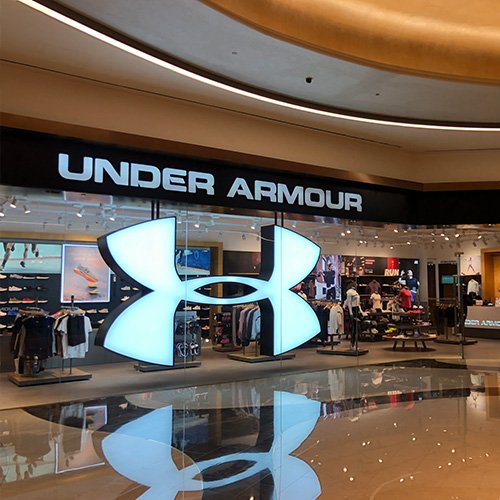 Under Armour, MGM Cotai
Size:
Approx. 3,000 sq.ft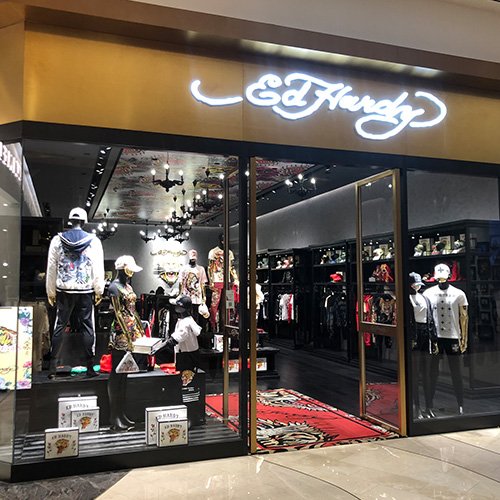 Ed Hardy, MGM Cotai
Size:
Approx. 2,000 sq.ft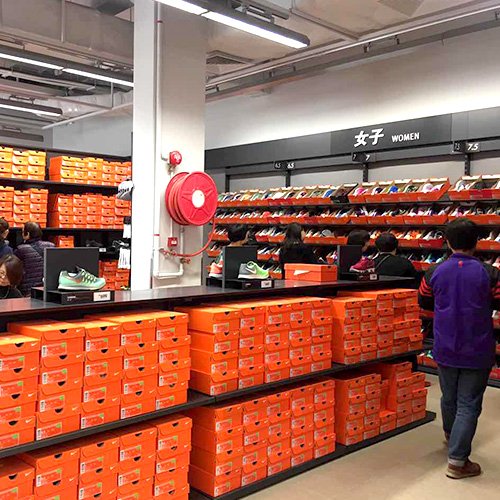 Nike Factory Outlet, Cunha
Size:
Approx 20,000 sq.ft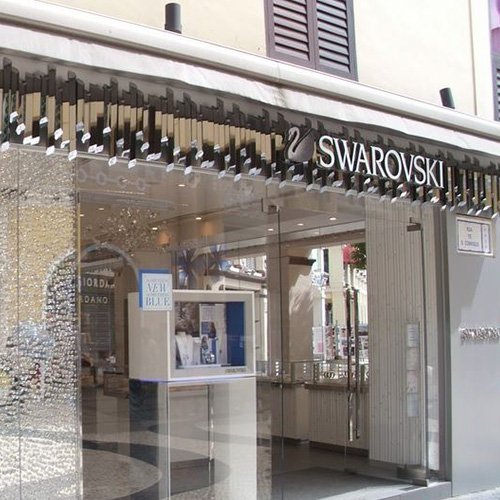 Swavroski, High Street - Senardo Square
Size:
Approx. 3,300 sq.ft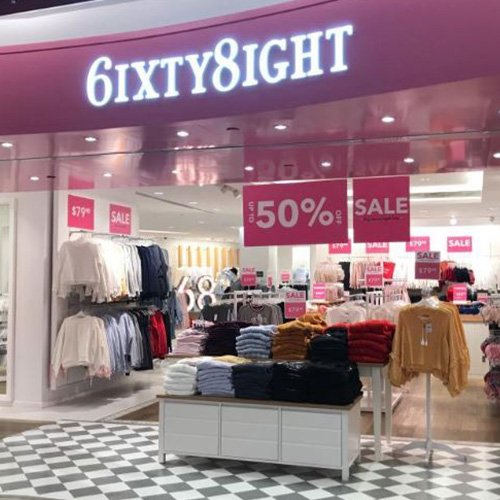 6ixty 8ight, Sands Cotai Central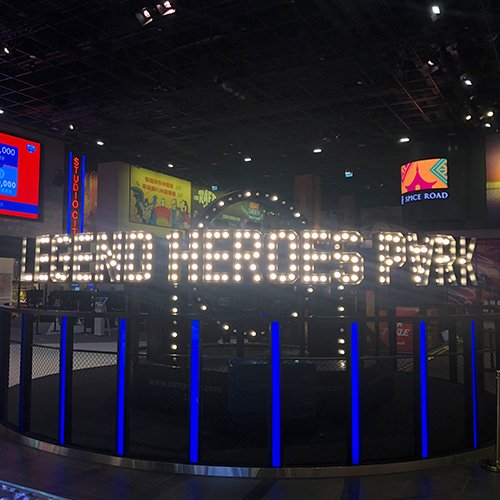 D Legend Macau Limited, Studio City
Size:
Approx 60,000 sq.ft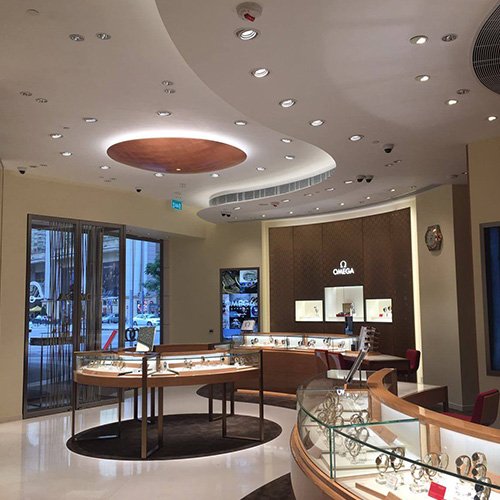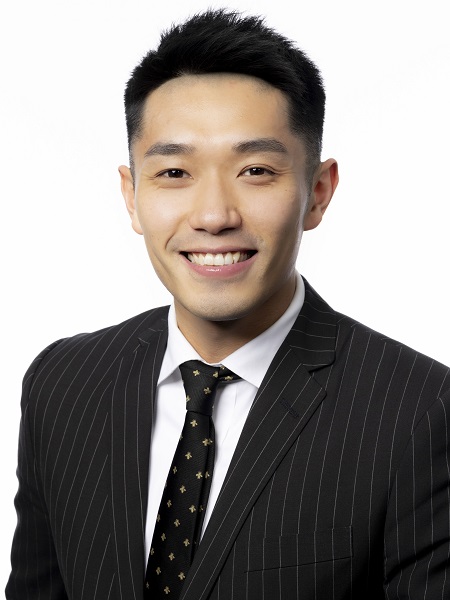 Oliver Tong
General Manager, Macau and Zhuhai